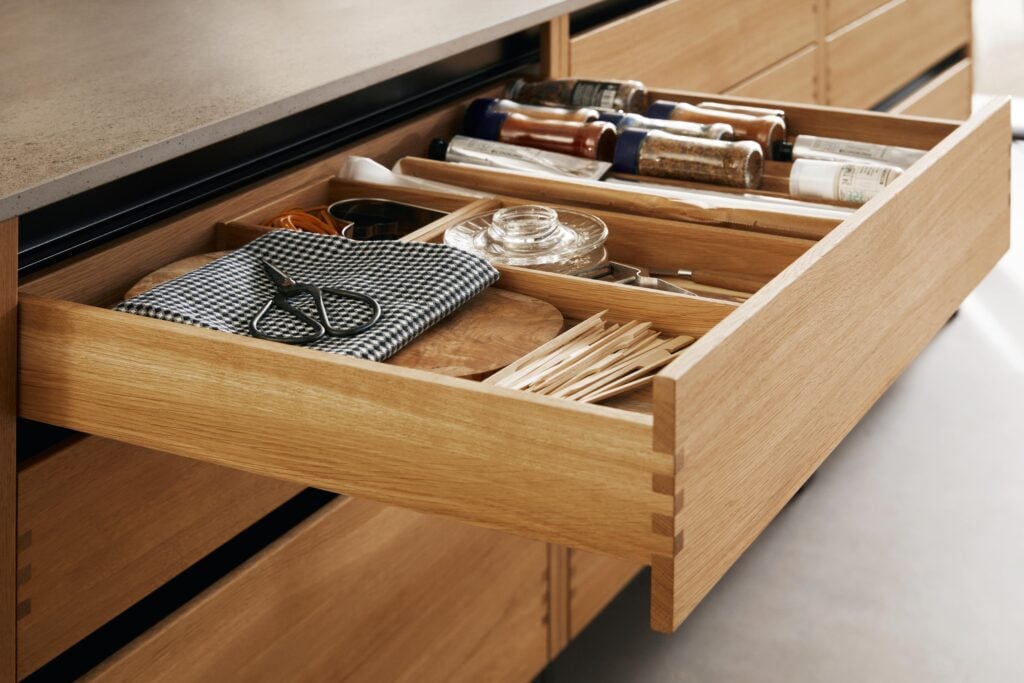 Solid oak kitchen with finger-tapped drawers
The new Nordic Creation is based on the best craft traditions and the joy of the natural expression.
The characteristic, finger-tapped drawers, in combination with the open drawer look, give the Nordic Creation kitchen an elegant lightness.
Black VH-7 handle grooves emphasize the look and make it easy to open the beautiful wooden drawers.
Diam a tincidunt viverra sit tellus, condimentum.
Felis dictum viverra lobortis vitae risus nec.
Adipiscing diam volutpat eget consectetur.
Facts about model Nordic Creation

Nordic Creation is made of finger-jointed drawers, made of 1.4 cm solid oak with horizontal grain. The surface is treated with wear-resistant clear varnish.
Nordic Creation leveres i én farve
Nordic Creation Natur Eg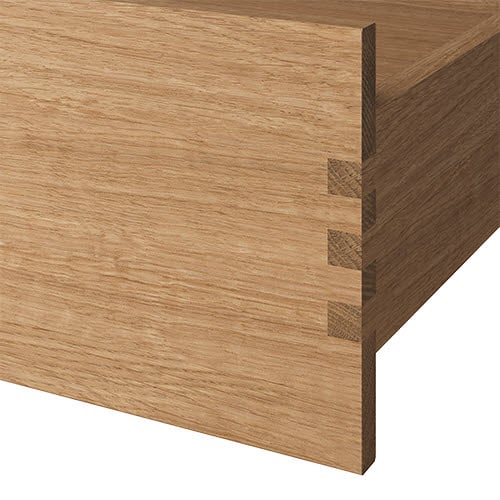 Ertu með eitthverjar spurningar?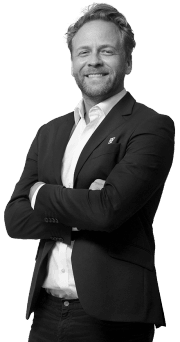 NORDIC CREATION
FORMED THROUGH GENERATIONS
Let your fingers run across the grain as you enjoy the dedicated craftsmanship of HTH's new Nordic Creation with finger-tappede drawers made in solid Oak.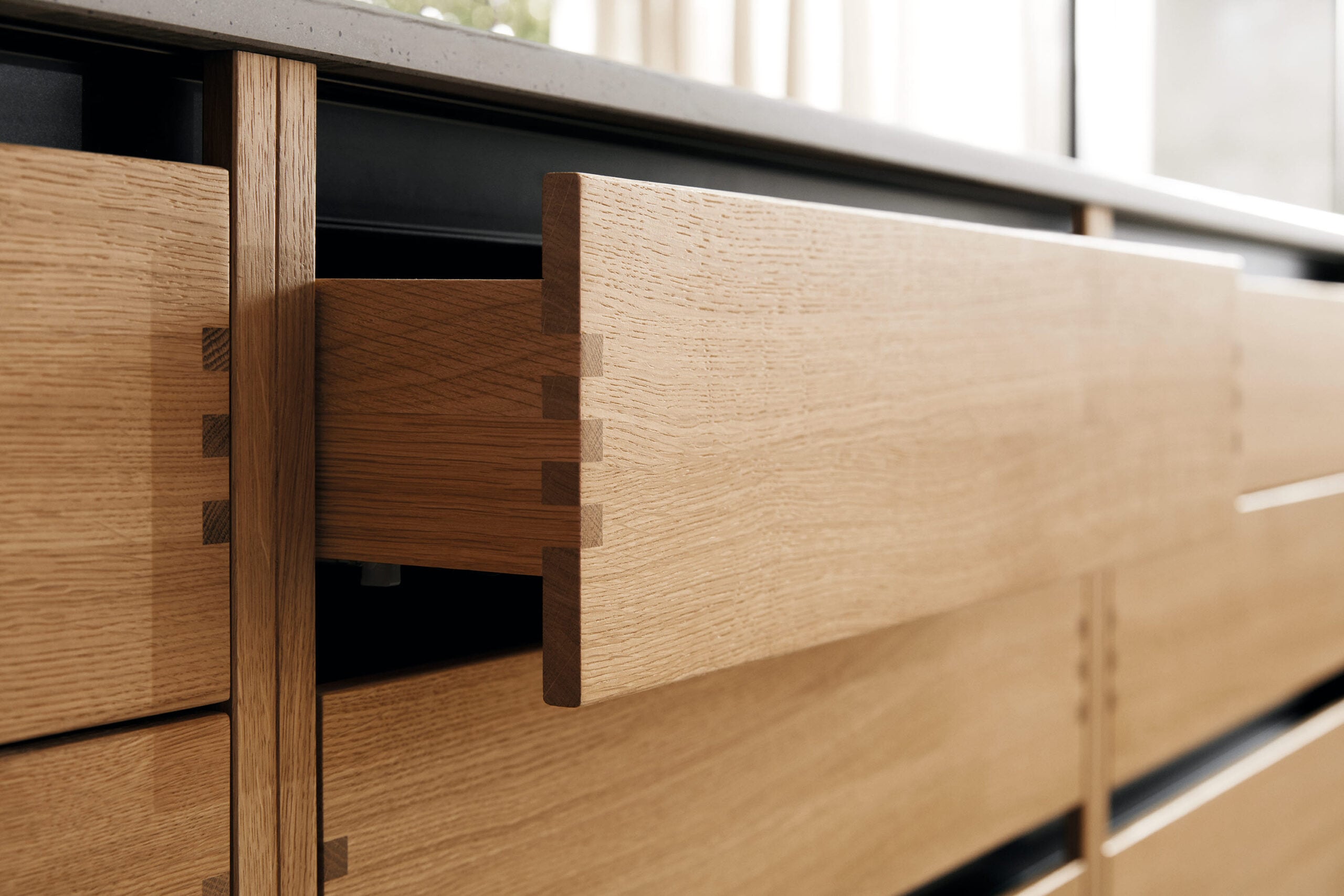 VH-7 CONCEPT
Our popular VH-7 handle grooves ensures that no dust enters the drawers when you choose the new Nordic Creations open wooden drawer look.
VH-7 ensures you a good grip in even with a heavy wooden drawers and cabinets. The handle grooves can be placed both horizontally and vertically, and can be used for a selection of our kitchen models.
FINGER-TAPPED DRAWERS
The finger-tapped drawers are made in the best craft tradition. The drawers, which can be arranged in many ways, are of course fully extended, so it is easy to see and get to the contents.
The basic element of Nordic Creation is the finger-tapped drawers in solid oak. The Beautiful wooden drawers complete the quality experience that the kitchen exudes.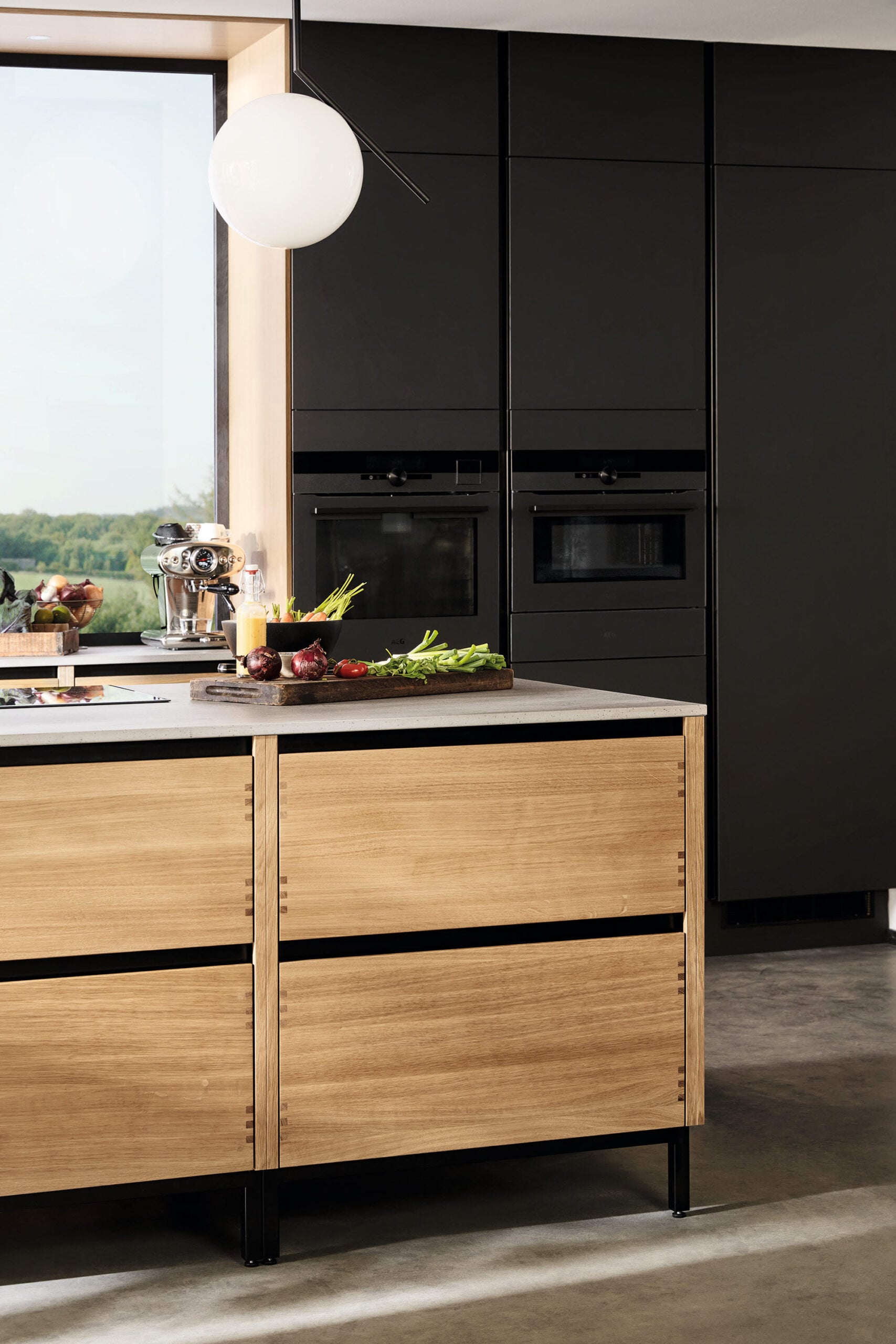 WHAT DOES A FINGER TAPPED KITCHEN COST?
There are several things that affect the price of a kitchen with finger-tapped drawers.
- How big is it?
- How should it be designed?
- What materials do you want?
In our price guide, we help you find out what influences the price. We can calculate the exact price, and give you a quote when you visit our HTH stores.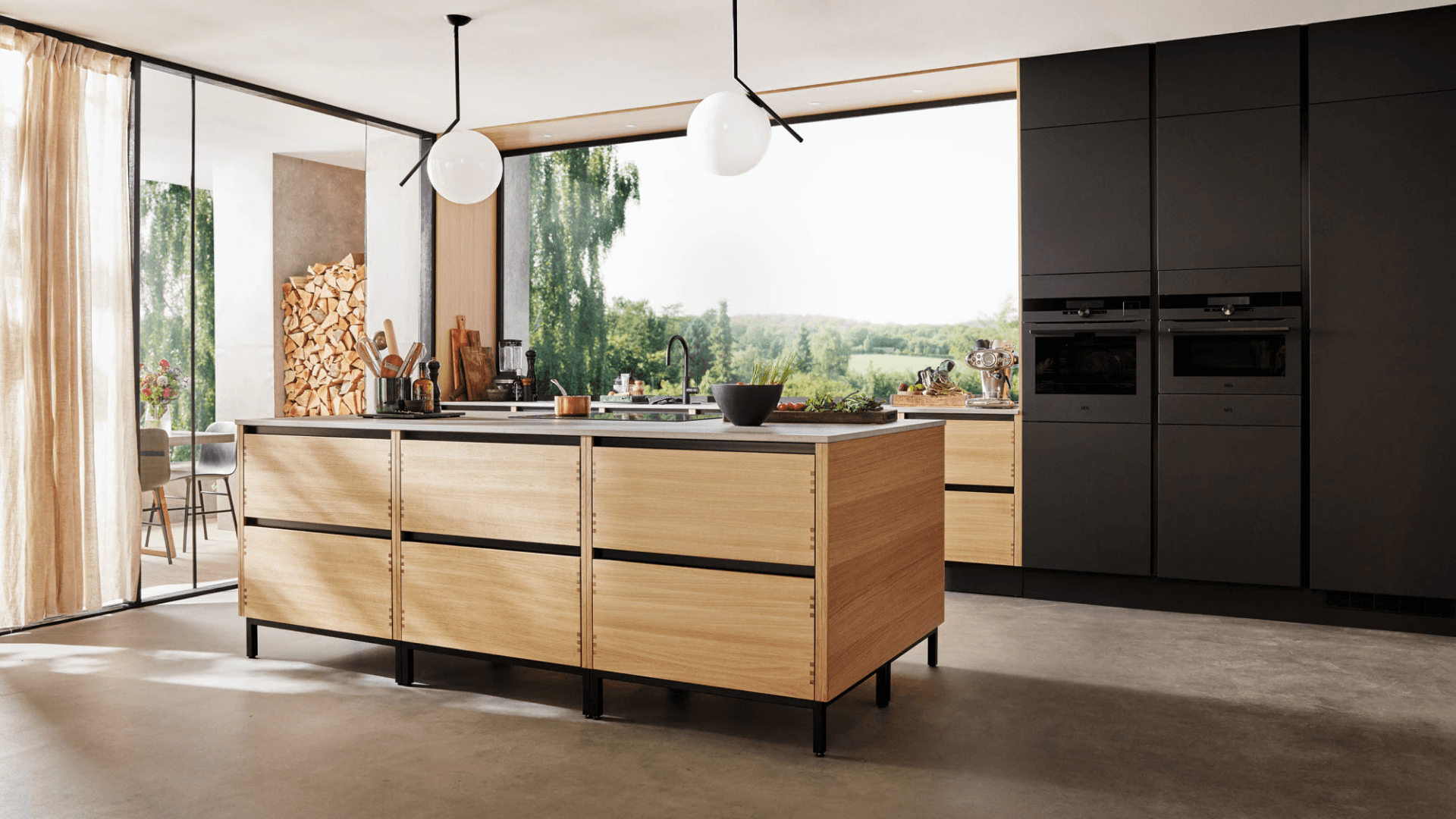 KITCHEN MATERIALS
Nordic Creations wooden drawers cannot stand alone when you design your new kitchen. Choose kitchen materials based on design and functionality.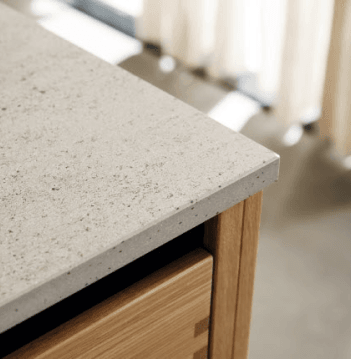 Worktop
The color, material and design of your worktop are a big part of your kitchen design. Here it is the ceramic worktop New York that is shown.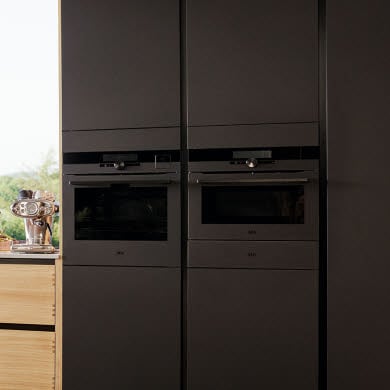 Appliances
Your appliances must be both functional and beautiful when everyday life in the kitchen unfolds.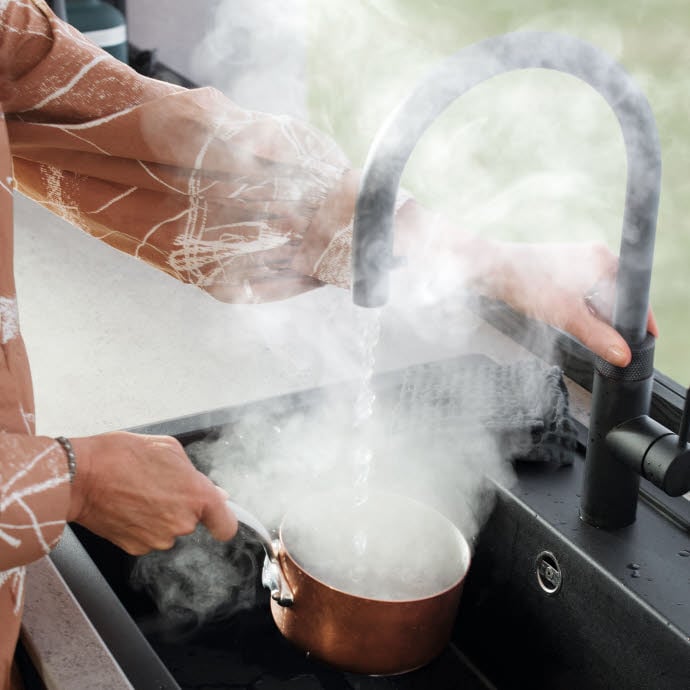 Sink and mixer
The kitchen sink is a central workstation in your kitchen and the choice of both sink and mixer is therefore important. Here we have chosen a black Quooker Flex and a black sink from Blanco.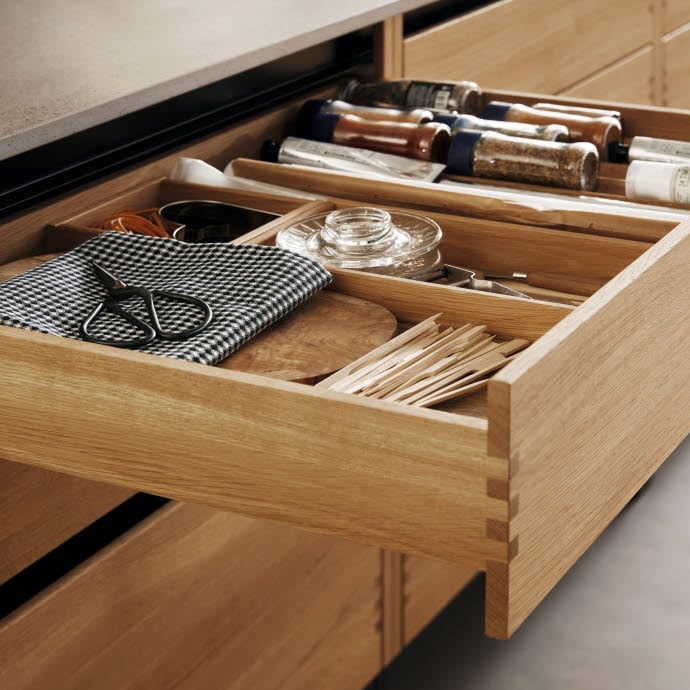 Drawer organisers
Drawers give you an overview and can be easily organized with delicious efforts. Here, Nordic Creations' wooden drawers are organized with oak inserts.
Experience the possibilities
GET A FINGER-TAPPED KITCHEN
After the meeting, you will receive a drawing
of your new kitchen and a no-obligation quote
so you know the price.
Book a design meeting and get inspired,
how our skilled kitchen experts can help match
your dreams down in every detail.